Hyde Park
As libraries can no longer be only information-center, we have woven the tale of a library as an engine forresearch, a place for public engagement, a silent refuge in a noisy world where the urban form can seamlessly flow and embrace the natural landscape.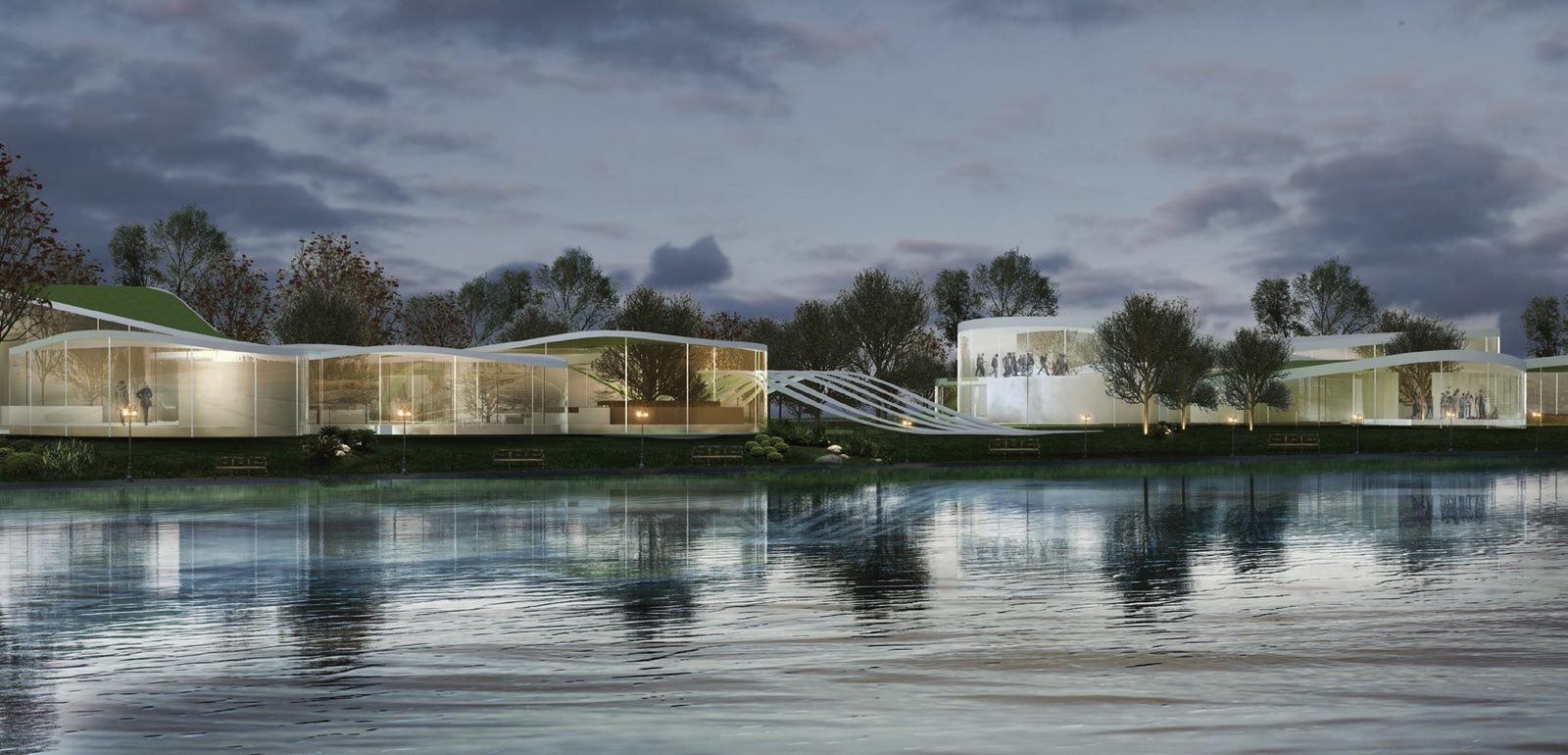 The design of the library is orchestrated to create continuously meandering pathways, guided by wall pages to make serendipitous discoveries of new worlds without disturbing the existing vegetation on the site.
Stunning views, access to daylight and critical internal connections are revealed by the libraries shifting form. This combination of innovative, environmental and functional qualities is to attract tourists, families, as well as school, academics and art lovers.

The transparent and light ETFE membranous facade maximizes the visual & physical connection to the surroundings.
The roof functions as an ergonomic garden – a dynamic terraced landscape that overlooks the serpentine lake and the city below, encourages the park's visitors to embrace its true nature. The central amphitheater with tuck shops beside caters to social leisure and distinctly separates the solemn print from the interactive digital section.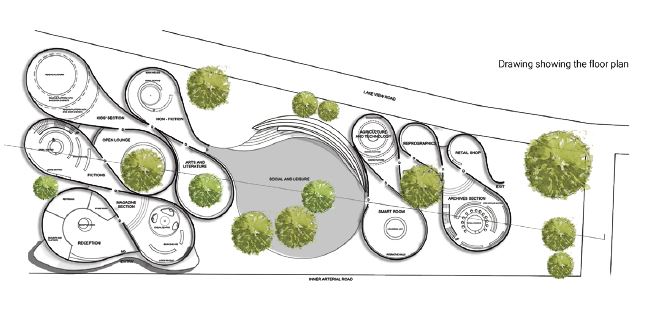 We are on TOP 10 HONOURABLE mentions by Archasm - an online international architectural competition website.
Reference Link : http://archasm.in/hyde-park-london-honorable-mentions/